Nothing says "welcome to your new home" like piles of boxes everywhere. Chances are, even after you have unpacked and settled in, you will still notice that your garage looks like a small tornado has blown through it, leaving items piled up in random places and making things like screwdrivers and nails almost impossible to find. Fortunately, there are some simple yet ingenious ways to organize your garage space, even on the tightest of budgets.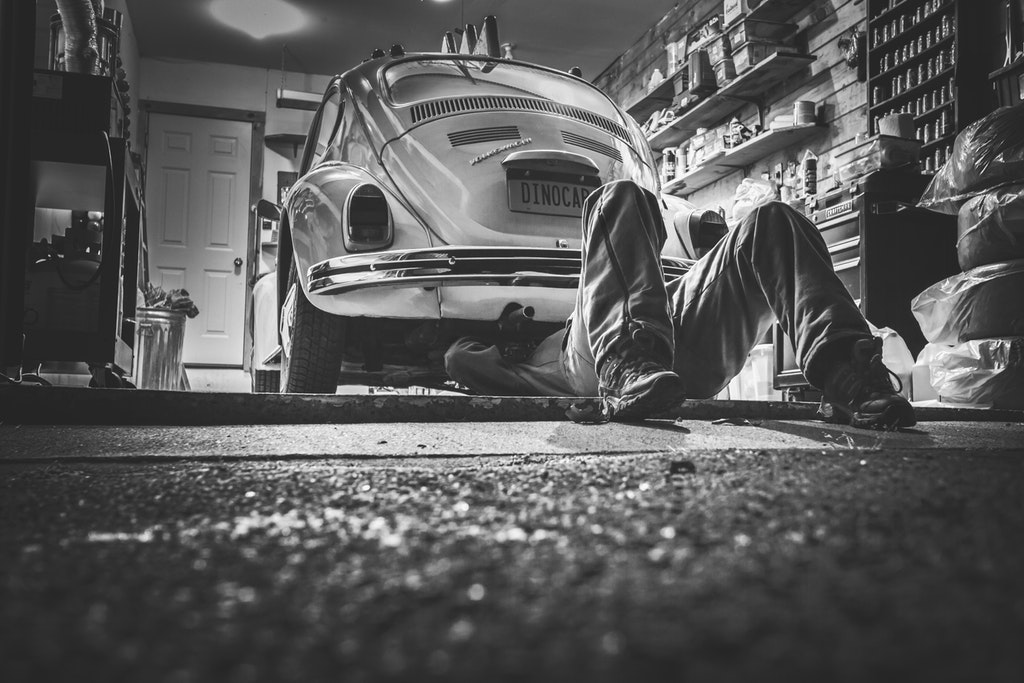 1. Garage Storage Tubes
Rakes, shovels, garden tools and brooms can pile up and tangle together when crammed into a single corner of the garage, and leave a mess when you want just one. With a few cheap concrete storage tubes found at any hardware store, typically for less than 10 dollars, you can place various long-handled tools, baseball bats, and other items thriftily out of the way. To install, just strap them to the wall studs using a plumbing strap.
2. Utilize Scrap Wood from Lumberyards
One of the best ideas from This Old House when it comes to garages is to keep things off the floor whenever possible. Open floor spaces make it easier to walk, park your car, and get things down from the walls and ceilings. The best part about shelves and wooden brackets for the budget-minded garage organizer is they can be purchased cheaply, reusing the wood that other people don't want.
Almost all lumber yards and hardware stores have sections of scrap lumber, including plywood, boards, and other large pieces which are discounted either because they were returned, are previously cut or might have some deformities like warping which make them less useful in large-scale projects. If you want to build shelves, these are a great place to start and will save money.
Scrap plywood can be mounted on the wall and pounded with nails to give easy tool storage for your hand tools, keeping them all in one place for when you need them. For this, it doesn't have to be pretty, but it will get the job done.
Oddly sized wooden boards are perfect for shelves because they can be cut to match, and you can recycle any cuttings by angling them against the wall to create wooden "brackets" for bulky items such as lawn chairs, ladders, and sports equipment.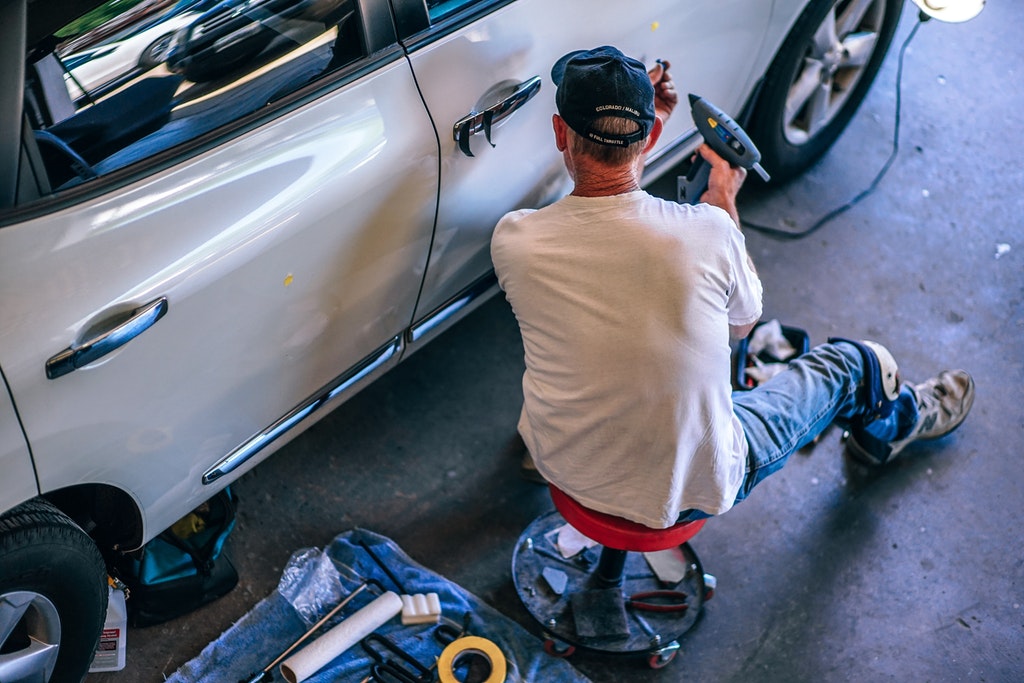 3. Recycle Old Jars
If your move meant eating a lot of spaghetti and canned food, you are really in luck. No garage is complete without countless small items like nails, screws, bolts, and other miscellaneous items that fit neatly into an old can. You can save the environment and your wallet by cleaning these out, labeling them, and placing free storage containers onto your newly constructed shelves. If you still have labels and permanent markers, this can be accomplished without buying anything new. Otherwise, they can be found at the dollar store.
A tight budget does not mean a messy garage. With these easy tips and some imagination, you can have an organized space without the expense.